SuperBowl + Pepsi + Youtube
So I am on Youtube looking up a new band that I found thanks to @KimSherrell. The SuperBowl has just been over for some 50 minutes and Pepsi already has ads up. The ad even is giving its congrats to Pittsburgh for winning – holy fastness Batman.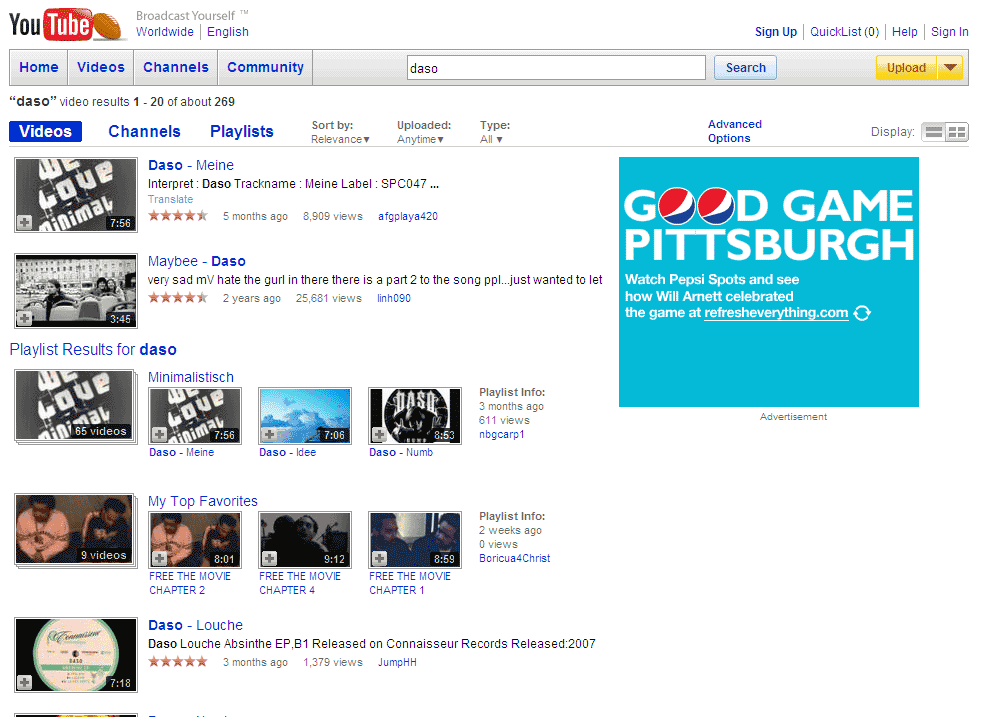 The ad is nice, clean and big but um, who is Will Arnett?? I had to look him up to figure it out. Was he even in one of their ads tonight? No idea as they had a bunch and I just watched a few hours of football and ads.
Oh well – nice try with the ad guys.