Tennis Scores on Google
I cant say that I do that many searches for tennis scores or players but I did one tonight.  Im sitting here (still am watching and Federer is about to win) watching Federer play and wondered how he has been doing as of late.  So I type in Federer into Google and what do I find but the score of the match I happen to be watching!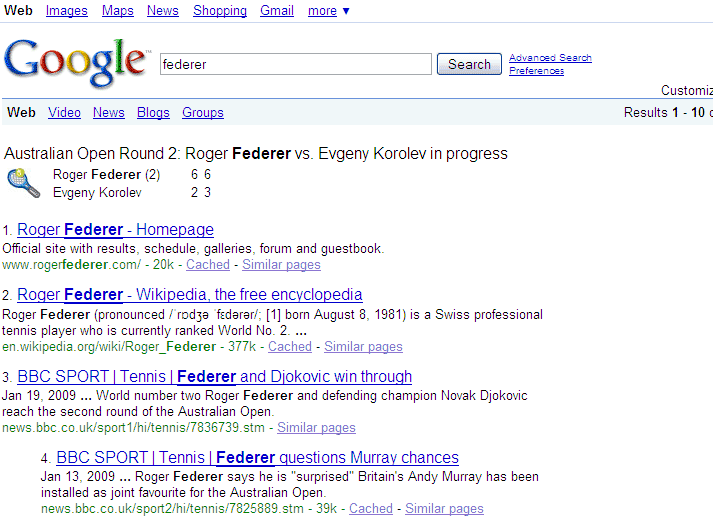 The curious person that I am, I hung around Google to see how long from the finish of the match to the time that Google would update the score. Well some 5 minutes after the match was over I got an update by Google of Federer up 4-1 in the 3rd set.  This puts the data some 10-15 min behind.  The final score came in some 20 minutes after the real final. So these arent "real time" scores but they arent bad.