New Marketing Campagin? Grab the Username
So Im up and about on a Sunday morning and am catching up on the last 12 hours of Twitter – you can miss some good stories/link drops.  After finding a few interesting articles I come across a bit of a fight between @whoppervirgins and @theBKlounge which you can see here: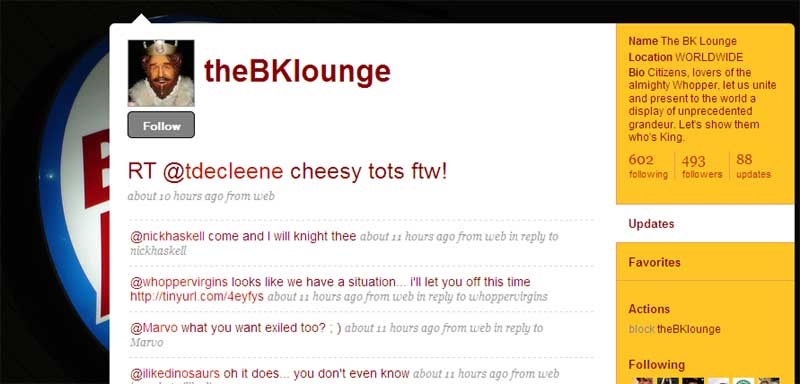 Now I find it funny that @theBKlounge sent a cease and desist over Twitter but as a Marketer I have to wonder why BK didnt do a land grab and register @whoppervirgins itself? Lesson learned for BK (I hope).
For everyone – if you are starting a new campaign (especially one that is based around viral marketing), you should be sure to own all of the related usernames/handles.