April Fools Joke – IGN
I really was going to stay away from April Fool's and the jokes and all the assuming everything is a joke – but I failed.
I must give credit to the best, well most costly (Im guessing) and perhaps the most involved joke that I saw today: The Legend of Zelda Movie Trailer. You can tell by watching it that it doesnt look "big studio" like but there are parts where they sell it quite well. Overall, the amount of views, exposure, and just the outright creativity shows up everything else I saw today.
Here are some quick stats of what the "trailer" did in less than 20 hours in some cases:
On Myspace.com it has some 530,000 views and 5700 comments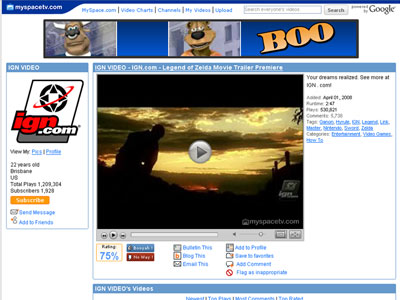 Youtube has some 75,000+ plays (scattered among various versions) with the most having 25000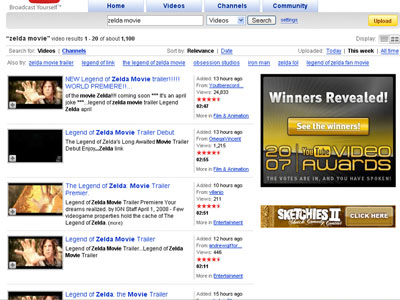 IGN as one would expect, has it front and center on their home page. So if you are looking for a nice viral idea – there you go.