Winter Music Conference is Live on Yahoo
So I was reading on Twitter some and a tweet from Yahoo Live came through – it was for the WMC. No way? The conference I want to go to every year but always fail to plan for?

Yes, that conference. Who wouldnt want to go? Miami in March? Have you looked outside? Chicago just got more snow tonight. *shakes head in shame*
So what is Yahoo Live have to do with the WMC? Well they seem to have 2 cameras set up somewhere at the show. So now everyone can be there – in a way. Hey, its live music, who am I to complain.
The dance floor can be found @ http://live.yahoo.com/marineparade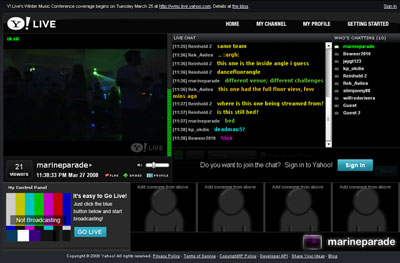 The DJ booth where the DJ *obvious I know* and the lovely Tilly Key are entertaining the camera and chatting are live @ http://live.yahoo.com/wmclive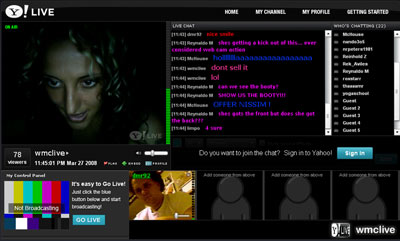 So go enjoy the music people and for all that is going on check out http://live.yahoo.com/evt/wmc/