Skitch meet Twitter, Twitter meet Skitch
It seems the folks over at Plasq have been busy. Just tonight they added My Twitter to Skitch.com. The only problem is that Skitch is still only available for Macs. *cough cough – Brian – cough cough* Now I have been told us non Mac users will have it one day, and until then I will just be jealous.
So what is Skitch? Who is Plasq? Go check them out. If I could Id get rid of Snag-it in a heartbeat for the product they have. It would also make some of my blogging way easier as well 🙁
If you look at the screen grab below you will see just how easy it is. The other features it has as well just makes me sit and want. I normally don't get jealous of anything Mac – so I guess there is a first time for everything.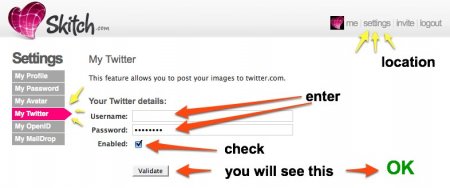 Or just watch the video:
*blah* I have to fix my theme as it does not play well with embedded video. Go watch the video here.
UPDATE:
So it seems that even us Windows people can set up an account on skitch.com much like I just did a short while ago.