Google Changes Paid Ads in March
I have been into photography for a few years and just recently have gotten into video. As I have jumped into video, I have been on the look out for some clean, simple, and fast video editing software.
My search for the software lead me to a few searches tonight on google.com with some odd results appearing. What I saw was seen while I was logged in and not logged in. If you do some of the sample searches below you will notice some strange things along the right side of the search results.
Could this be Google's answer to get people to look to the right side more often? I also only noticed it in instances where there were not enough ads to fill the right side.
Search Term: Photoshop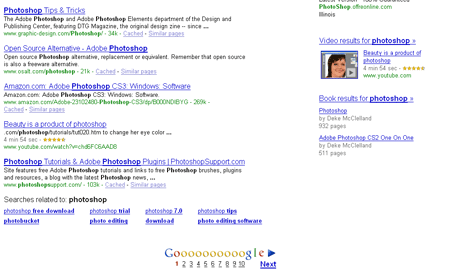 On this search you will notice only a few advertisers are present but that they have listings for Videos and Books on the right side.
Search Term: Web Video Editing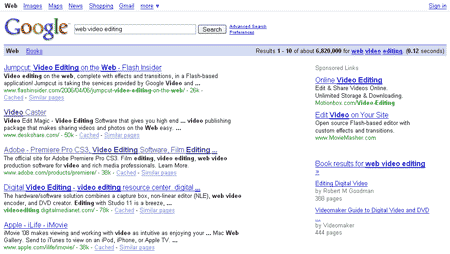 Again, only a couple of advertisers are present. Book results are also again present and filling up much of the white space we are all use to seeing in G results.
Searches for flash software show up the same but if you want to see something not as commercial – check out my little ponies (dont ask).
Is anyone else seeing this?