Twitter adds reply to functionality
As I use Twitter more and more I have been talking to more and more people. The only problem is that when you are using the web interface you must type the person's name in constantly. I often times have used Twitter's site to go back to what I have missed but then used TwitterFox to reply. I can hit a small arrow within TwitterFox and quickly get a name to come up (its also spelled correctly).
I was just on Twitter (read my Twitter review if you are lost) and realized that I can "reply to" people.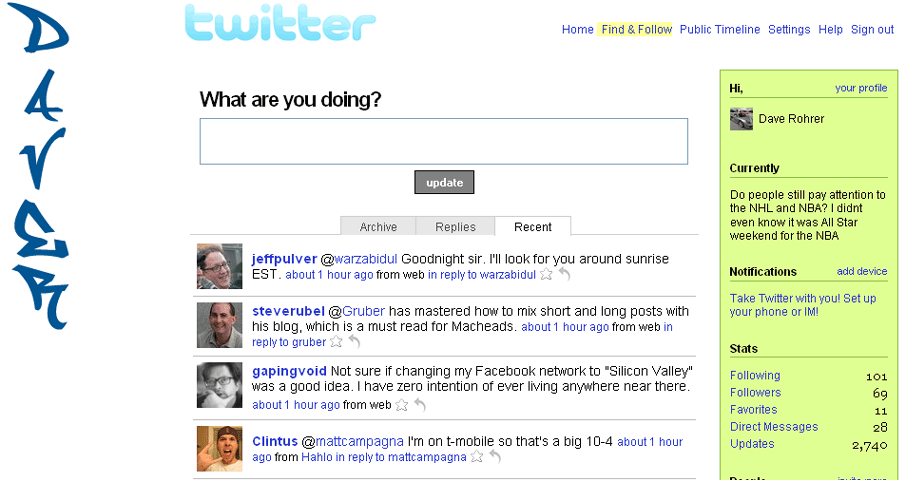 If you take a look after what each person has said, you will notice the small arrow. This is my favorite new finding this weekend. Amazing how something so small and simple can save me (and others) so much time.
What simple "duh" type functionality have you recently found on a site you use that saves you a ton of time, any? If a fave site of yours has done a "duh" type UI fix let me know in the comments section.